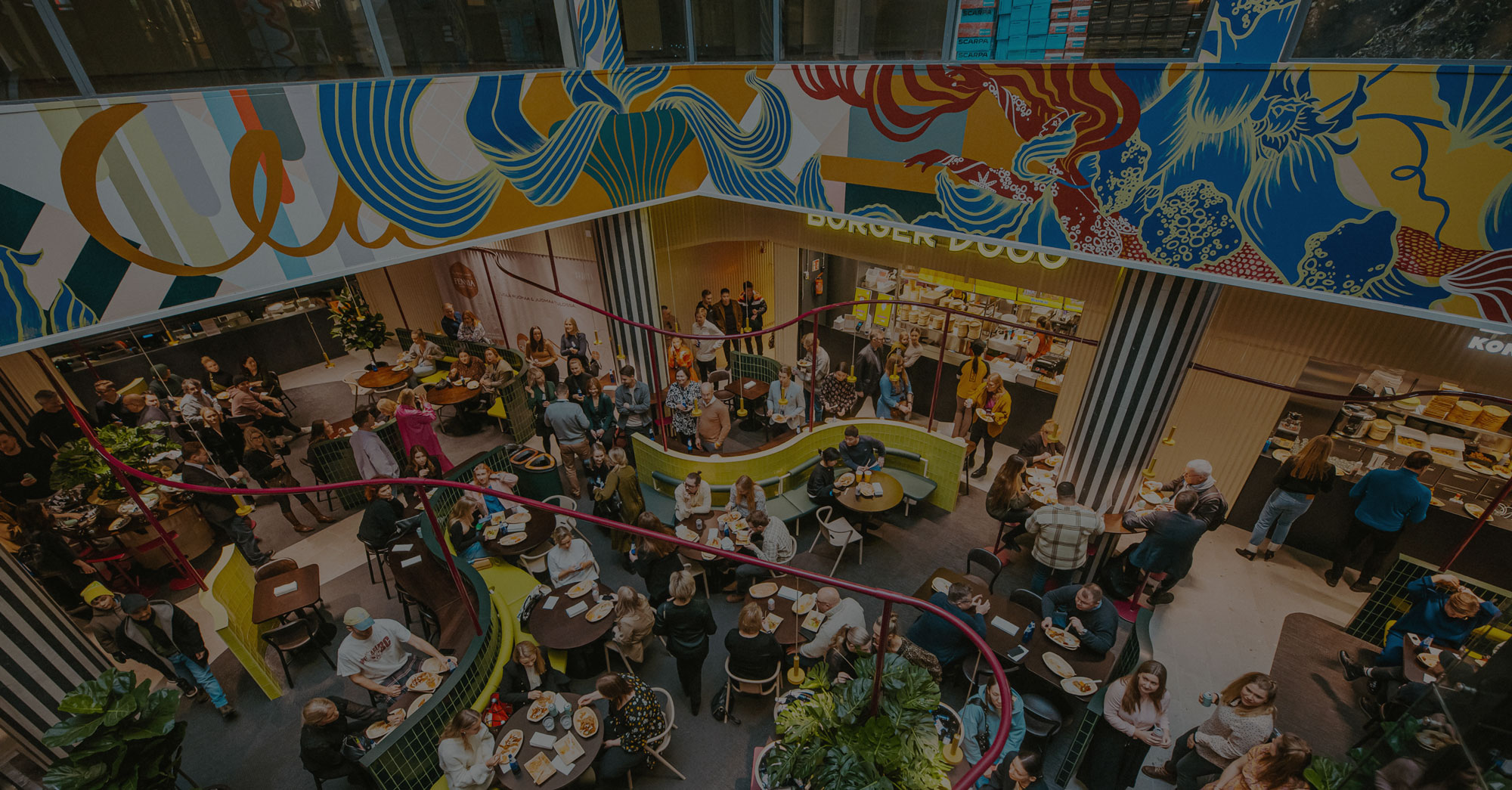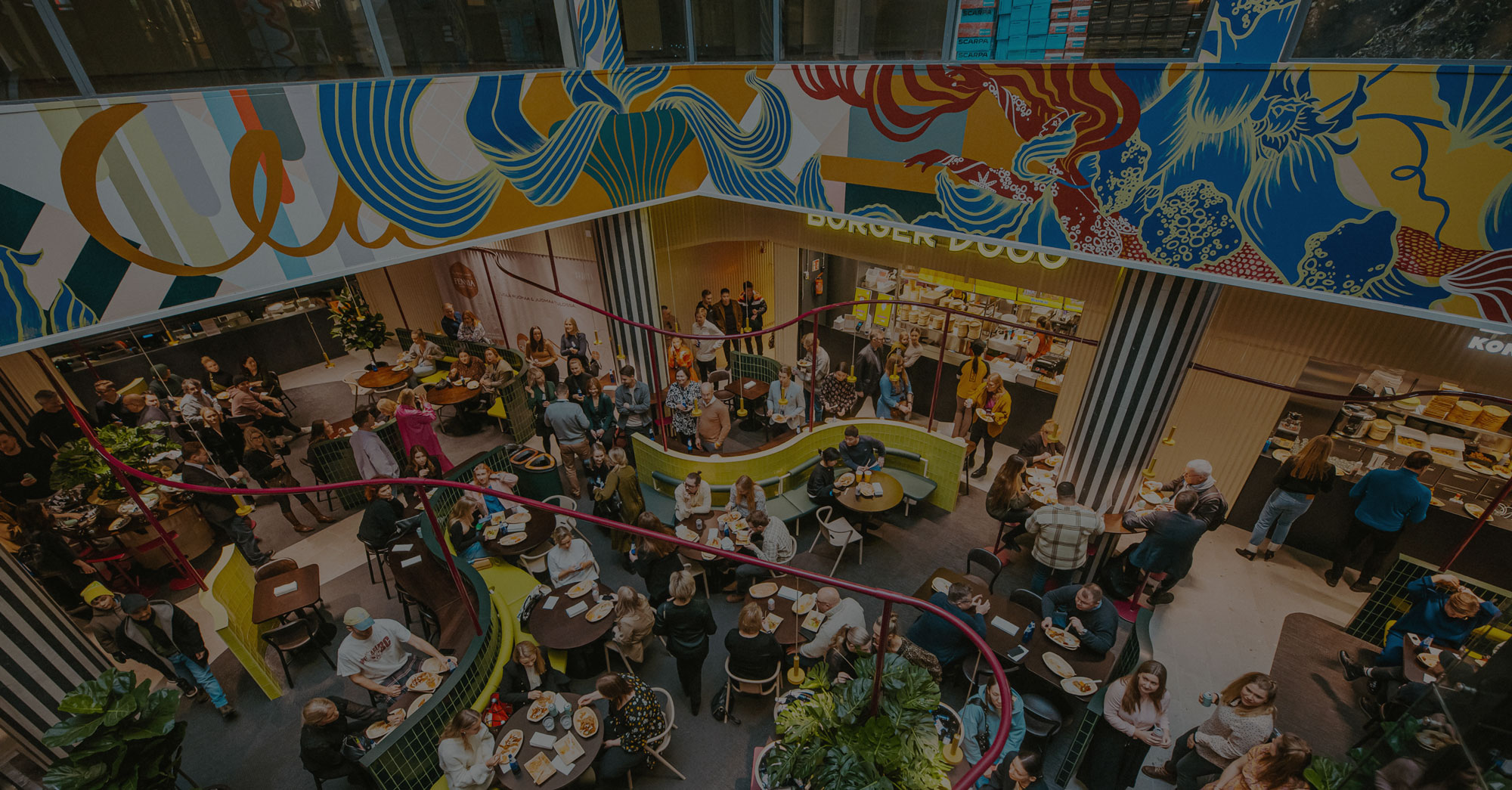 FENNIA BLOCK'S RUOKA & MAT IS NOW OPEN
RUOKA & MAT IS A RESTAURANT AREA OPEN TO EVERYONE LOCATED IN THE HEART OF THE FENNIA BLOCK.
In the middle of the city, there is a place where you can find something for everyone and everything for everybody. Whether it's a spontaneous lunch date, a breather in the middle of everyday life or at the end of the day, Ruoka & Mat in the Fennia Block offers a comfortable setting and versatile restaurants for meetings in the middle of the city.
Here you can find Burger Dojo, which offers Asian burgers, premium kebab restaurant Baba Döner, Freshman, which specializes in tropical poke dishes and Sizzle Station, which swears by experimental food preparation.
Change your route or come to enjoy yourself – and continue your journey refreshed.
RESTAURANTS ON RUOKA & MAT
Stores and services
Haave Club
Suutarimestari
Monte Pizza & Bar
Freshman
Burger Dojo
Sizzle station
A block in the middle of the city
You can easily get to Ruoka & Mat from the University of Helsinki metro station. Other entrances can be found at Vuorikatu 14 (down the escalators) and on the Railway Square side at Mikonkatu 17.